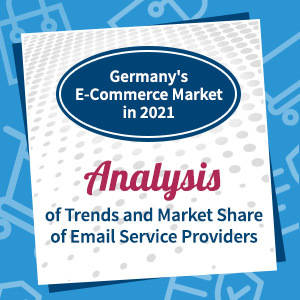 Study on Email Marketing in 2021
27. October 2021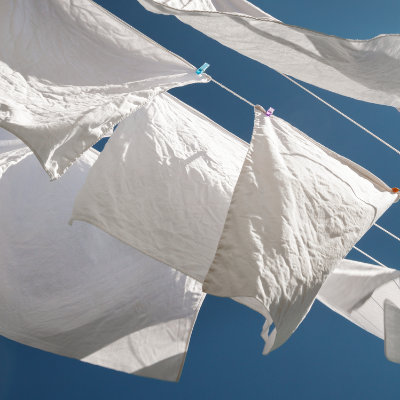 Keeping it clean: Why List Cleaning and Deliverability Checks Pay Off in No Time
18. January 2022
WhatsApp is back! Sort of, at least…
How WhatsApp Is Presenting New Possibilities in Multichannel Marketing
Those of us who do our marketing by e-mail often cite a particular pearl of wisdom to assert the importance of our chosen channel: "Anybody who shops online also has an e-mail address." That may still be true in 2022, even though there are now plenty of online stores that no longer send out transactional e-mails, opting instead for push notifications or confirmations through messaging services.
Such services can be used for much more than that, however: They are also a highly attractive tool in marketing communications, and that's especially true in the case of WhatsApp. In Germany alone, the undisputed leader in messaging is used by some 80% of smartphone owners. Its prevalence in certain demographics is even higher, climbing as high as 97% among 18- to 29-year-olds. This gives WhatsApp a tremendous amount of reach, and it also offers another advantage: The push notifications it displays on-screen are excellent at capturing customers' attention directly – and there's no spam filter in play. These messages are practically ideal when it comes to reaching recipients with up-to-the-minute information, such as price alerts or important updates.
It's no wonder that numerous companies used to utilise WhatsApp for advertising communications, achieving very good conversion rates (including 30% clickthrough rates and open rates of up to 90%) – until the use of its broadcast function for sending newsletters was banned in 2019. It seemed that the party was over. Until now!
A whole new world? Here are the doors that have reopened in WhatsApp
In June 2021, WhatsApp made further changes to its terms of use that have allowed companies engage in more active communication again. The messaging service can now be used for marketing purposes through the WhatsApp Business API.* Here, a distinction is made between user-initiated messages – that is, when customers contact a company directly, as in the context of traditional customer service – and business-initiated messages. In this case, companies take the initiative in contacting their customers, provided that they have granted their consent. Examples of business-initiated messages include:
Product recommendations based on recent purchases
Relevant offers
"Back in stock" alerts
Reminders to reorder products
Price alerts or other news that customers can register to receive
In other words, anything that is typically sent out by e-mail, push notifications for apps, SMS messages, or direct print marketing in relation to CRM or lifecycle marketing (customer retention, lead conversion, upselling, cross-selling, re-engagement, etc.) is now possible in WhatsApp, as well.
What's the catch?
WhatsApp has stood firm on one point: Conducting unpersonalised mass-messaging campaigns is still prohibited. To issue business-initiated messages, companies are required to create templates that need to be reviewed and approved by WhatsApp. The messages aren't free, either, with one costing around €0.07 at the moment. Compared to SMS texts (which cost between €0.07 and €0.18 on average in Germany), WhatsApp is relatively cheap – but still expensive compared to e-mail, of course.
In any marketing mix, all this means that it's important to consider which channel makes the most sense for each stage of the customer lifecycle.  You'll then be more likely to reach each customer via the channel that's right for them. Specialised providers like Messenger People offer corresponding support, and there are also multichannel marketing tools that offer related integration – HubSpot or Salesforce Marketing Cloud, for instance, the latter of which integrated WhatsApp as a channel for customer journeys in February 2021.
Of course, it's crucial to remember that companies still need users to opt into receiving their business-initiated messages. This consent needs to comply with the guidelines of both WhatsApp's opt-in policy and the GDPR, and businesses also have to provide a simple means of opting out again.
Summary:
WhatsApp's (partial) reopening for marketing content presents numerous opportunities to send a variety of advertising content to users. That said, it definitely makes sense to integrate the service as a supplement to your overall marketing mix rather than making it your sole communication channel.
* Non-transactional WhatsApp communications for marketing purposes are currently allowed in Brazil, Colombia, Egypt, Germany, Indonesia, Israel, Italy, Jamaica, Malaysia, Mexico, the Netherlands, Nigeria, Russia, Saudi Arabia, Singapore, South Africa, Spain, the United Arab Emirates, the United Kingdom, and the United States.
Image: Eva Blanco Fotografia. / photocase.de