HubSpot Agency Services
Marketing automation, lead management and campaigns with HubSpot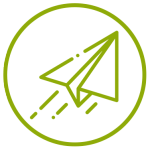 Setting up your HubSpot account
We support you with detailed, comprehensive best practices and guidelines throughout all stages of your HubSpot deployment – from the initial planning workshop to needs-based user training. Based on their many years' experience in B2B digital marketing, our team will set up your account in a way that ensures optimal support for your marketing and sales processes.
Get started now with HubSpot and Publicare:
In the HubSpot Discovery Workshop, we'll identify your requirements and goals, and use them to develop a specification sheet for the tailored implementation of your HubSpot account.
Setup and configuration of your HubSpot account, based on your requirements.
Connection to external systems and data sources: CRM, CMS, ERP and shop systems via the HubSpot API.
Design of email and landing page templates based on your preferences and in line with your corporate identity guidelines.
Creation of mailing lists for newsletter subscribers.
Setup of GDPR-compliant opt-in and opt-out journeys for new contacts.
Creation of a custom welcome journey, including setup of all workflows.
Automation of emails to lead prospects through your marketing funnel and generate more qualified leads.
Optimize your lead management with HubSpot
We can set up your sales funnel management in HubSpot and help you generate a greater volume of more high-quality leads. With HubSpot, you can quickly and efficiently identify which prospects are interested in your products and services and where they are in the lead funnel. You can also view detailed information on potential customers at any time, automate tasks and close deals more quickly. We'd be happy to advise and support you in implementing any measures to boost your lead generation and conversion, including:
Lead nurturing: measure campaign parameters for your leads, e.g. by tracking your website, landing pages, etc. Seize the opportunity to automate the dispatch of personalized emails so you can reach your potential customers at just the right moment.
Lead qualification: use automatic lead scoring to prioritize those leads that are most likely to make a purchase.
Segmentation and automation: create user-defined deal and life-cycle stages. Establish automated workflows to assign leads, generate new deals or allocate internal tasks.
Dynamic content: use smart content and showcase relevant offerings on your website and landing page. Create dynamic content that is tailored perfectly to your customers' behavior.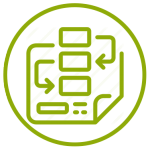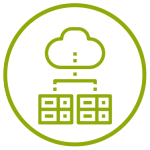 HubSpot CRM: sales and marketing at a glance
We'll advise you on best practices for using HubSpot CRM – the free, integrated CRM system that allows you to manage and organize your customers and prospects in HubSpot. Dashboards provide a clear overview of your sales pipeline and allow you to add deals to marketing campaigns, follow-ups or sales tasks with a single click. We'll help you set up the HubSpot CRM software and harness the full potential of the interface between sales and marketing.
Connect your own CRM system to HubSpot
Do you want to use your legacy CRM system with HubSpot? With the HubSpot API, you can connect CRM systems such as Microsoft Dynamics 365, Zoho, Sugar and Salesforce Sales Cloud to HubSpot. We'll be happy to help you ensure a smooth HubSpot CRM integration. The benefits include avoiding having to maintain two sets of data, and significant savings in terms of resources and costs. We'll help you establish HubSpot as your central tool, using it to measure all customer and prospect responses across all channels and to execute highly effective, targeted campaigns.
Email marketing with HubSpot
HubSpot opens up a wealth of opportunities in email marketing – and we can help you exploit them all, for more personal, targeted and effective communications with your customers and prospects. From creating campaigns to sending emails – we can be your agency partner for:
Thematic planning for newsletters
Generating copy and graphics, including for multilingual campaigns
Producing and sending email campaigns via your HubSpot account
Designing, setting up and verifying automated, multi-stage mailings
Response optimization with A/B testing
Campaign analysis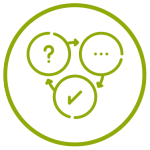 Multichannel marketing with HubSpot
Do you need additional resources to execute your inbound marketing strategies with HubSpot? As a full-service digital marketing provider for HubSpot, we can design, produce and send highly targeted, personalized campaigns based on your needs and preferences.
Our full-service digital marketing offering includes:
Content marketing support: campaign design and thematic planning for websites, blogs and social media channels.
Generating copy and graphics, including for multilingual campaigns.
Creating templates for landing pages, blogs or lead forms.
Setting up your website with the HubSpot CMS hub.
Designing, setting up and verifying automated, multi-stage mailings.
Supporting the deployment of live chats or setting up chat flows.
Creating and managing ads for Facebook, Instagram, LinkedIn and Google.
Drawing up user-defined reports for capturing campaign successes across all channels.
You're also welcome to select individual services from our full-service package according to your current needs.
HubSpot Support and Training
Do you have any questions about HubSpot, or need help using it? You can count on us. We'd be happy to advise you on the best approach, offer reliable support and even provide personal HubSpot training for your marketing and sales team in line with your needs and preferences – either on site at your company or via a customized HubSpot online training course.
Our complete offering includes:
Advice and support on winning new contacts, deliverability and other areas of interest.
Planning automated workflows.
User training for HubSpot, and much more.