Consulting, Training, Templates and Support
SAP Emarsys Customer Engagement professional services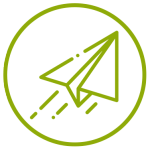 SAP Emarsys starter package
Are you looking to take your email and cross-channel marketing to the next level with Emarsys SAP? Then our Emarsys onboarding service is the right choice for you: together, we will define the best approach for your business, and provide you with a "ready-to-go" Emarsys account so you can get started right away.
Our Emarsys starter package:
Kick-off workshop, including strategic consulting
Set-up of your SAP Emarsys account, including all key configuration parameters (data fields, deliverability settings, tracking)
Implementation of data strategy
Establishment of GDPR compliant opt-in and opt-out processes
Creation of an automated welcome program for new opt-ins and implementation of customer lifecycle tactics
Customized responsive VCE email templates
Personal training for your marketing team
Emarsys Essential, Advanced or Max AI? Web Channel, Mobile Engage, Predict, Smart Insight, Relational Data, Loyalty or more? Would you like to know which Emarsys edition and add-on is best suited to your imperatives?
Integration of data and content from your CRM system
Do you want to integrate your SAP Emarsys customer engagement platform account with your ERP, CRM or online store system? As an Emarsys technology partner, we can seamlessly connect your legacy systems with your Emarsys marketing cloud, and we can streamline your data exchange processes. We will help you make the most of your existing data for your campaigns and automated processes.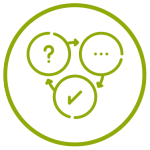 An end-to-end solution for your multi-channel campaigns
Do you lack the in-house resources to make full use of the potential offered by Emarsys marketing platform? Then our multi-channel full-service package is just right for you. We can produce your Emarsys newsletter or lifecycle campaigns, including personalization and user-specific content – and in line with your goals and needs. Plus, there's multi-channel marketing automation – we can distribute your campaign across various channels, including web, email, social media, SMS, telephone as well as print – powered by the Emarsys partner optilyz.
Our Emarsys full-service package comprises:
Development of cross-channel-campaign strategies
Advice on campaign strategy
Editorial calendar planning
Creation of copy and graphics
Personalization and user-specific content
Production, testing and sending via your Emarsys account
Audience segmentation
Implementation of Emarsys Web Extend, Smart Insight and Predict
Integration of Emarsys Web Channel, CRM Ads, Direct Mail and Mobile Engage in your customer journeys
Implementation of Automations and Tactics in your Emarsys account
You can go for the complete package, or choose individual deliverables – as suits you and your business.
Enjoy a made-to-measure drag-and-drop template
We shape the design and programming within your SAP Emarsys VCE email template according to your individual needs and wants to create a template that is fully aligned with your business imperatives.
And that is exactly what we are about: advice, design, programming and testing in a single, tailor-made, all-inclusive package. The result is a modular, responsive, block-based universal template that enables you to kick-start your email marketing activities.
Our Emarsys template service supports you in multiple ways:
One-stop programming and design
Highly customized template aligned with your business needs and goals
Developed hand-in-glove with you on the basis of proven best practices
Tailored to your campaign production processes and your internal task assignments
Scalability in accordance with changing real-world needs
Thorough testing on all relevant email clients
Training for your employees, including insider tips and tricks
Our mission is work with you to develop an email template of lasting benefit – that takes future needs into account today. It is the blueprint for current and future drag-and-drop production of high-impact emails.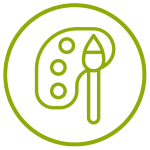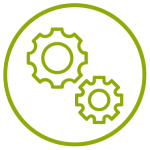 Add-ons for SAP Emarsys Customer Engagement Platform
Publicare has developed the add-on Permission Manager – a service that securely and reliably manages contacts and opt-in processes. This tool, which has been developed especially for the Emarsys marketing platform, is the central hub that brings together your forms, Emarsys and any other systems that you want to connect with. Emarsys Permission Manager enables you to set up and document double opt-in automations, while complying with the General Data Protection Regulation (GDPR). It also integrates individually designed confirmation and unsubscribe pages, efficiently manages subscriptions for various newsletter formats and transfers data using multiple channels.
Publicare's SAP-Emarsys connector seamlessly integrates SAP Sales Cloud and Emarsys Marketing Platform into an end-to-end marketing automation solution. Making Emarsys the enterprise lead generation and lead nurturing platform for SAP Sales Cloud (C4C).
SAP Emarsys training, support and consulting
Our team of experts is available to assist you with your Emarsys marketing platform email and cross-channel activities whenever you need it.
Our offering includes:
Expert advice on all relevant issues, such as deliverability and contact acquisition
Implementing your automated mailings and tactics with Emarsys
Emarsys user training
Newsletter analysis and advice on best practices
Premium support for Emarsys users
And much more besides
How can we help you?