Email templates for Emarsys, Salesforce, CleverReach, MailChimp, Sendinblue, HubSpot, Adobe Campaign etc.
Individual responsive templates for your email editor
Every day, email marketers have to reconcile the conflict between designing attractive newsletters, optimizing content and conversion and ensuring email creation with the shortest possible production times. The drag & drop editors of the email mailing systems enable emails to be produced quickly without knowledge of HTML — but the off-the-rack templates do not always match marketers' individual design requirements. For example, some content blocks cannot be reproduced or designs implemented in existing elements. The templates provided often create considerable extra work for the marketing department which, in its daily business, also has to manage the template technology and adapt the standard templates.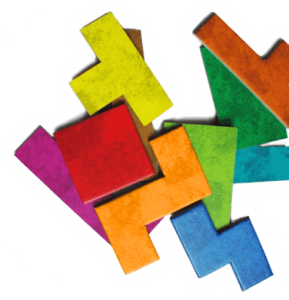 The best email template for your newsletter
We create and program responsive newsletter templates according to the design requirements of our customers for the email editors of their mailing platforms. Depending on which platform our customers use, we can provide templates that exploit the full functionality of the drag & drop editors or create design templates if the platform does not support classic templating.
We have been implementing professional email templates for 20 years and know exactly what to consider when designing and programming customer-specific templates. We are one of the few providers in Germany able to offer professional templates at this level. We support and advise our customers in all phases of template development:
Template consulting & design
We create attractive and individual email templates and optimize the design and structure so that you can use them on your mailing platforms. We align the design of the template with your corporate design specifications or your website.
If you want to design your template yourself or migrate your existing template to a new platform, we will advise you on how the layout can be technically transposed into your email platform. We will analyze whether content and design elements will lead to usability problems in the editor or cause display problems in the relevant email clients of your target group.
Template programming
When programming templates, we focus at all times on the user in the marketing department and make sure that the designer specifications are met as much as possible. Applying the principle "form follows function", we implement the layout in such a way that it brings out the best in your email marketing platform's editor and enables you to create CI-compliant emails easily and quickly.
In addition to programming the template framework, we can also dynamize and localize template blocks and develop special blocks.
Template testing
We test your email template in the most important email clients of your target group – on mobile devices and desktops. We make sure that the emails are displayed correctly and work everywhere (within the limits of platform and client possibilities). Transparency and consultation are very important to us, given that compromises also have to be made during the optimization process. An email design that is supposed to look good in dark mode under iOS 13 has to be designed and programmed with a different eye to detail than the Gmail app, Outlook or webmail clients such as web.de.
User training and documentation
We build a technically perfect template for you and train your employees to use this template. For each template we prepare a template documentation for you to consult at all times in your daily business.
We also offer workshops for advanced users (with knowledge of HTML). Your team will learn, for example, how to create template sections of their own or modify the mobile display of sections.
Mailing platforms supported
We implement customized templates or email design templates on the following email marketing systems:
Adobe Campaign Classic (digital content editor)

CleverReach (drag & drop editor)

Emarsys Marketing Platform (block editor)

Episerver Campaign (easy edit CMS, template kit)

Evalanche (drag & drop editor)

HubSpot (drag & drop editor)

Mailchimp (drag & drop editor)

mapp (drag & drop editor)

Salesforce Marketing Cloud (Content Builder)

Salesforce Pardot (email editor)

SendInBlue/ Newsletter2Go (drag & drop editor)