Successful campaigns, consulting and Support
Mailchimp services from the email marketing specialists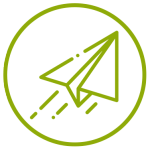 The Mailchimp starter package
Are you looking to leverage Mailchimp for your email marketing? Then our comprehensive starter package offers you major benefits: we will advise you on the best approach, and take responsibility for all aspects of setting up your new Mailchimp account. You can then immediately get down to work on your very first newsletter.
Our starter package:
Set-up of a new Mailchimp account with all key configuration parameters, SPF entry and provision of the API key
Development of a master list for your newsletter subscribers
Design and implementation of a legally compliant registration process
A customized email template
Online user training for you
Integration of data and content into Mailchimp
We can seamlessly integrate your legacy ERP, CRM or online store with Mailchimp, and automate your data exchange processes. You save yourself the expense of duplicate data input, and can effortlessly incorporate content from your CMS system into your newsletter.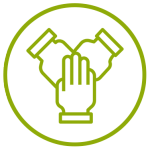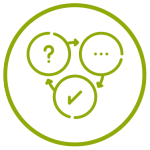 Campaign management
Do you want to increase the publication frequency of your newsletter, or execute more email marketing campaigns – but do not have the time? Our team can help you take your campaign management to the next level.
We offer you:
Campaign concept development and/or newspaper editorial calendar planning
List management
Generation of copy and graphics
Production and distribution of your emails via your Mailchimp account
Response analysis and management
Marketing automation: design, implementation and verification of automated, multi-stage campaigns
Lead management: implementation of lead acquisition, and opt-in and opt-out processes
Deliverability services and response optimization: testing and analysis with the aim of improving response rates and deliverability
You are welcome to order only selected services rather than the complete newsletter package.
Consulting, support and training
We can assist and advise you when you have questions on how best to use Mailchimp or require support with your email campaigns.
We provide the following services:
Expert advice on lead management and campaign email deliverability
Planning of automated mailings with autoresponders
Mailchimp training
Support for Mailchimp users
And much more besides
How can we help you?