Consulting, responsive templates, support and integration
Your go-to agency for CleverReach services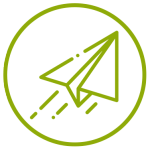 The CleverReach starter package
So you would like to manage your email marketing activities with CleverReach? Then our comprehensive starter package is just right for you. We will advise you on the best approach, and will create a ready-to-go CleverReach account – allowing you to produce your very first email newsletter without delay.
Your starter package includes:
Setting up your new CleverReach account for best possible deliverability (SPF, DKIM, sending domains) and easy management of sending lists
Definition of sending groups and segmentation of your newsletter subscribers; where required, API-based data synchronization
Implementation of legally compliant processes for opt-in and opt-out
Provision of professional templates for rapid, reliable newsletter production
User training tailored to your specific needs
Integration of your data and content
Are you looking to integrate CleverReach with your CRM, ERP or online store system? And you want to automatically incorporate content from your CMS into your email newsletter? No problem. We will seamlessly connect your systems with CleverReach to ensure fast, dependable automated data exchange processes.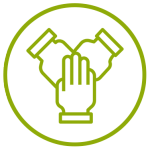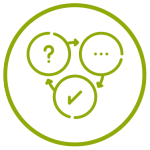 The full-service solution for your newsletter
You would like to send more newsletters but just don't have the time to do it yourself? We can assist you with developing and running your campaigns – from the very first idea to sending your finished newsletter.
Our full-service package:
Planning content/editorial calendar for your CleverReach newsletter
Production of copy and graphics
Production and distribution of newsletters via your CleverReach account
And you are free to choose individual services from this package, in line with your specific needs.
Mobile-optimized newsletter templates for the CleverReach drag-and-drop editor
Responsive emails that are guaranteed to get a positive reaction: as email marketing specialists, we have structurally analyzed hundreds of email newsletters and promotions – resulting in a highly versatile, mobile-optimized template. This makes the most of the powerful functionality available within the CleverReach drag-and-drop editor, and delivers highly professional email communications.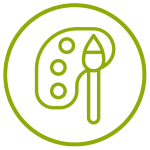 Our newsletter templates have been specially created for CleverReach in email-optimized HTML, and successfully tested with all the leading email, webmail and mobile clients. The templates include a broad choice of single- and multiple-column content and design elements for all types of email campaigns – for everything from newsletters with highly complex structures, to attention-grabbing promotions, to lifecycle and transactional emails. What's more, we tailor the templates to your corporate identity.
Publicare email templates for CleverReach are designed for maximum flexibility – all elements can be duplicated, reorganized or deleted, just as it suits you. You can switch between single-, double and three-column layouts, and in any order. And you save time by employing the intuitive CleverReach drag-and-drop editor – no need for HTML skills. Take a look at our demo video for a first impression.
Email templates from Publicare allow you to transition simply and reliably to mobile-optimized email newsletters on your familiar CleverReach platform. You can choose from three packages in accordance with your specific requirements.
* All prices subject to value-added tax, where applicable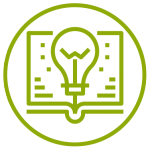 Training, support and consulting
If you need assistance with managing CleverReach or have questions on specific issues, such as production or distribution of your email newsletter – then we are happy to help.
As a CleverReach service agency, we offer you:
Expert advice on a variety of topics, such as acquiring contacts, and improving deliverability
Implementing automated mailings with the THEA marketing automation center or via autoresponder
User training for CleverReach
Effective, end-to-end support for CleverReach users
How can we help you?