Marketing automation, lead management and campaigns
Salesforce Pardot Professional Services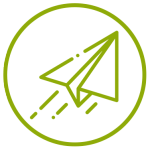 Implementation of Salesforce Pardot
Salesforce Pardot is a marketing automation tool that delivers powerful, proven functions for high-impact effective B2B multichannel marketing. We can guide you through all stages of Salesforce Pardot best-practice implementation – from an initial planning workshop to tailor-made user training. Our certified Salesforce Pardot consultants have extensive experience of B2B email marketing, and can set up your account to ensure robust support for your specific marketing and sales processes.
How to get off to a flying start with Salesforce Pardot:
Joint discovery workshop in order to identify your specific needs
Set-up of your new Salesforce Pardot account
Design of responsive templates geared to your needs and aligned with your corporate identity
Definition of sending groups for your existing newsletter subscribers
Establishment of a legally complaint registration process for your future contacts
Expert advice on your automated emails
Configuration of your customized welcome process, including all automated mechanisms
Comprehensive online training sessions with a Salesforce Pardot consultant, empowering you to expertly operate your platform in line with your goals
Establish efficient lead management with Salesforce Pardot
How can you best deploy Salesforce Pardot to enhance your lead funnel? Salesforce Pardot allows you to automatically assess the quality of your leads by means of defined criteria – and to pass them on to your sales professionals when they exceed a certain score. We are happy to advise and assist you with the following:
Lead nurturing: monitor the behavior of your prospects, for example by tracking their footprint on your website, AdWord usage, webinar registrations, etc. and send automated emails tailored to their preferences and interests.
Lead qualification: identify significant leads and prioritize your sales activities with the help of scoring models.
Segmentation and automation: Automate recurring tasks such as lead assignment to save time and conserve resources. Create sophisticated, comprehensive rules and one-time or dynamic lists for effective targeting.
Dynamic content: Leverage collected data to personalize the customer experience, and to place relevant messages and offers on your website and landing page. Create dynamic content that is a perfect fit for your customer's behavior.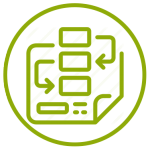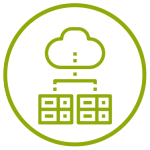 Integrate Pardot with Salesforce Sales Cloud
Do you already use Salesforce Sales Cloud for your CRM system? Then we recommend you integrate it with Pardot. This enables you to realize the full potential of Salesforce. As a certified Salesforce Pardot partner and email marketing agency with a proven track record, we can ensure frictionless migration.
The advantages of integrated data management:
No redundant storage of contacts that exist in both Pardot and Sales Cloud
No manual effort for synchronization of email opt-outs, bounces, etc. and therefore protection against legal risks associated a lack of or delayed synchronization
Costs savings since information does not have to be recorded in two systems
A single, central point of monitoring for customer and prospect responses – enabling lead nurturing and scoring to be applied to your newsletters, generating additional opportunities for your sales team
And you are welcome to mix and match individual services in line with your current needs.
Email full-service solution for Salesforce Pardot
Do you lack the in-house resources to fully exploit the potential of your marketing campaigns with Salesforce Pardot? We are happy to close the gap. Benefit from our email full-service offering for Salesforce Pardot: we will generate and distribute your targeted, personalized campaign emails in accordance with your imperatives.
Our full-service solution:
Editorial calendar planning for your email campaign with Salesforce Pardot
Programming of landing pages for lead generation
Generation of copy and graphics, including multilingual campaigns
Production and distribution of the email campaign via your Salesforce Pardot account
Response optimization through A/B testing
Campaign results analysis
End-to-end event communications
We are also happy to provide selected services, in line with your preferences.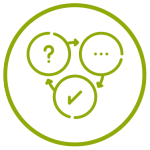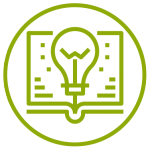 Support, consulting and training from certified Pardot specialists
Do you have any questions about Salesforce Pardot, or do you need help using it? We are glad to be your guide, to advise you on the best approach, to provide effective support and to personally train your marketing team in the effective use of Pardot – in tune with your business requirements.
Our offering includes:
Advice on gaining new contacts, deliverability and other relevant issues
Planning of automated mailings
Salesforce Pardot user training
And much more besides
How can we help you?
Discover how to get the most out of Salesforce Pardot with Publicare
Platform check, strategy development and implementation assistance: We show you how to align Salesforce Pardot with your specific needs so that you can unlock its full potential and explore new business opportunities. Whether you have acute problems that need to be solved, require some tips and tricks for short-term success, are planning a long-term strategy or want to give your Pardot implementation a thorough overhaul: Out Pardot certified consultants are there to assist and advise you on a even more effective use of Salesforce Pardot. With more than 20 years' experience in digital communication, we know the specific problems and needs of everyday B2B marketing.