Consulting, implementation and support for Adobe Campaign
Adobe Marketing Cloud Professional Services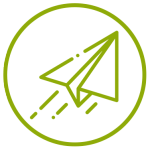 Introducing a functionality-rich suite such as Adobe Marketing Cloud (AMC) in a large organization with a complex server and database landscape can be a significant challenge. We can help you negotiate the obstacles and maximize the benefits. During the set-up phase, it is essential to ask the right questions and to find effective solutions, with the goal of giving you a made-to-measure business tool. We turn your vision of seamlessly coordinated communications into a reality, and ensure Adobe Marketing Suite actively supports you. When it comes to understanding complex database architectures and orchestrating inbound and outbound data flows, our experienced professionals will advise and assist you every step of the way.
Our set-up services include:
A discovery workshop to identify your specific requirements
Development and implementation of a solution aligned with your business case
Configuration und basic set-up of your Adobe Campaign instance
Development and implementation of the data schema, including integration of external data sources
Definition and execution of an IP warm-up plan to build the reputation of your dedicated IP address
Development of tailor-made email templates
Establishment of GDPR-compliant, channel-specific subscribe/unsubscribe functions (opt-in / opt-out solutions)
Creation of workflows for the management of automated, cross-channel communications processes (e.g. email / mobile deliveries, direct mailings)
Design and programming of made-to-measure service and subscription centers
Implementation of complex, automated data processes in the form of technical workflows
Customer-specific training sessions
Integration of AEM into your Adobe Campaign instance
Integration of external services (e.g. Salesforce CRM)
Adobe Experience Cloud – service integration
We will integrate the individual Adobe Experience Cloud (AEC) services for your business, and work with you to create effective data models – to make the most of Adobe's powerful capabilities and to fully automate your data-driven marketing. The possible applications and use cases are immense, and need to be geared precisely to your unique marketing model. The overriding priority is to ensure customer centricity. The age of one-size-fits-all campaigns is over. You need to directly and indirectly interact with your customers and prospects across multiple channels in a fully personalized way. You need to expand your knowledge of individual customers and tailor your communications to their wants and needs to secure measurable success.
By partnering with us, you can be a sure of a one-stop answer to your imperatives – from installation to testing and troubleshooting, to interface training for your staff.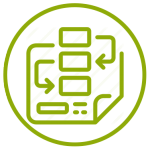 Personalized email marketing as the basis for success
Email marketing remains an essential part of any dialog with customers and prospects: it is a personalized, reliable, simple and low-cost way of addressing relevant target groups. We help you maximize the impact of your email marketing, and deploy it effectively within your multi-channel marketing mix. Our full-service offering means you will gain the best possible results while saving time and conserving resources in marketing and IT.
Our email marketing services include the following:
Design of campaigns, and planning of content/editorial calendar
Production of copy and graphics
Production and testing of emails in your Adobe instance
Development of responsive newsletter templates for Adobe Campaign
Development of landing pages and forms with Adobe Campaign applications/surveys, including automated management of downstream communications
Programming in the most popular Adobe languages (e.g. JavaScript, XML) and management of dynamic content
End-to-end services for your multi-channel communications
Do you not have the internal resources needed to make the most of Adobe Campaign? Our multi-channel marketing full-service offering is the answer. We create and execute promotions and lifecycle campaigns in line with your goals and needs, including personalization and user-specific content – distributing them via your digital push channels, such as email, social media and SMS text messaging.
Our Adobe full-service offering:
Campaign strategy consulting
Planning of content/editorial calendar
Creation of copy and graphics
Personalization
Production, testing and sending via your Adobe Campaign instance
Take advantage of the entire package or just selected services, as suits you and your business.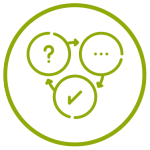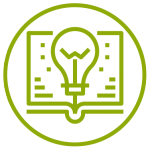 Adobe Campaign: training, support and consulting
Our consultants and Adobe business practitioners are happy to answer any and all questions you may have with regard to email marketing with Adobe Campaign. Our offering includes, for instance, an audit of your current set-up, with the aim of improving your data models and workflows, helping your email marketing have an even greater impact.
We will provide personalized training geared to your objectives, ensuring you become an expert capable of working confidently with Adobe Marketing Cloud.
Our services include:
Advice on contact acquisition and deliverability
Planning and execution of automated cross-channel campaigns in campaign workflows
Training on all aspects of using diverse Adobe products
Support for Adobe Campaign users