Consulting, Responsive Templates, Support and Integration
Your Full Service Agency for JUNE
Publicare Digital Marketing Services for JUNE
Setup Services, Integration, Templates and Training
JUNE offers a lot of freedom – which also entails a lot of decisions. We provide consulting and setup support so your team gets the highest possible return on investment right from the start.
Our JUNE setup services include:
Conducting a discovery workshop to identify your specific needs
Designing and implementing a JUNE setup tailored to your system and business requirements
Configuration and setup of your JUNE instance
Design and implementation of the data model including connection to external data sources (store, CRM, CMS, ERP)
Creation of customized email and landing page templates
Setting up GDPR-compliant, channel-specific login and logout functionalities (opt-in/opt-out solutions)
Setting up workflows to control automated, cross-channel communication (including email, personalized landing pages, AppPush, SMS, direct mailings)
Implementation of complex, automated customer lifecycle journeys
Training courses tailored to your needs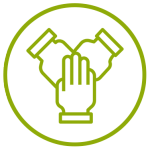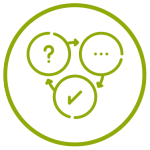 Full service for your digital marketing communications
With JUNE, we help you exploit the many possibilities of digital push communication and use it wisely in the cross-channel marketing mix.
Campaign strategy and best practice consulting to maximize your campaign success, including advice on topics such as contact acquisition, lifecycle marketing and deliverability
Full-service newsletter creation: topic planning, copywriting and graphics, production, personalization, segmentation & delivery
CI-compliant email templates: We create a highly flexible and mobile-optimized template for you in JUNE, which unlocks the full power of the JUNE Editor and meets all the requirements of professional email communication.
Lead form and landing page creation
Customer journey consulting and workflow creation: We work with you to design customized, cross-channel journeys and, if desired, implement them as workflows in JUNE.
Integration of your data: Target group segmentation; setup of activities; development of own activities; orchestration of digital channels: Email, SMS, Push and direct mailings; Optimization and Testing
Training, Support & Consulting: Do you need support on JUNE or have questions about expanding your cross-channel marketing communications? We are happy to help!
Responsive emails and landing pages with JUNE
JUNE offers a sophisticated email templating and production module as part of the JUNE multichannel marketing automation platform. However, the email builder and landing page CMS can also be used standalone.