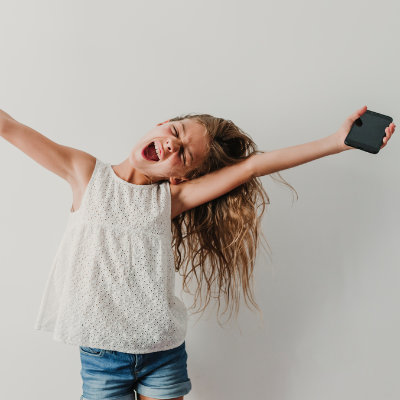 WhatsApp is back! Sort of, at least…
17. January 2022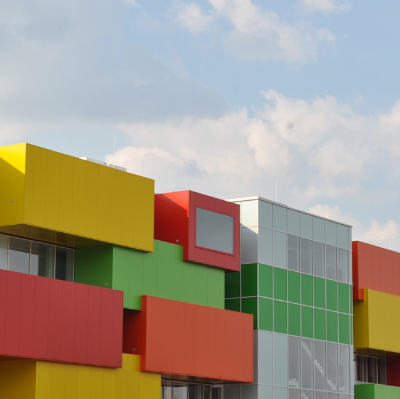 Hits or Misses? Our Review of Seven Drag-and-Drop E-Mail Creation Solutions
4. July 2022
Keeping it clean:
Why List Cleaning and Deliverability Checks Pay Off in No Time
In a way, lists are like any other tool: They eventually start showing some wear. Contacts become obsolete, incorrect addresses creep in, and throwaway accounts start to accumulate. This is entirely normal. It turns into a real problem, however, when your e-mail service provider warns you about your high complaint or bounce rate – or your sending domain lands on a blocklist because you've wandered into a spam trap.
The immediate solution? List cleaning. This will put your tools back in good working order, resulting in fewer complaints and improved metrics. Sooner or later though, you'll run into the same problems if you continue to handle your contact lists the same way after cleaning them up. This is why changing how you manage your data and bounces is often the more cost-effective approach to avoiding such issues and maintaining a high sender reputation over the long term.
Here, we recommend a three-stage plan – and we'll be happy to provide you with any assistance you need.
Step 1: Cleansing your current contacts
Professional list cleaning will take care of the vast majority of incorrect, invalid, or dangerous e-mail addresses. It includes the following:
Checking the syntax of addresses and domains (if your sending tool doesn't already do this automatically)
Identifying typos in domains to avoid "typosquatting", which involves creating domains that take advantage of common typing mistakes (e.g. "microfost.com")
Verifying the existence of domains and recipient inboxes
Testing for automatic forwards (catch-alls) and role accounts (info@domain.com)
Checking lists for disposable accounts, spam traps, and other honeypots that can have a negative impact on your reputation
Spam traps are particularly tricky because they look like valid e-mail addresses, which means companies may contact them due to their own lax data management rather than any ill intent.
When assessing contact validity, you should therefore factor in the relevant engagement indicators (click behaviour, opens, conversions, etc). Examining registration information (such as sources and time stamps) can also reveal anomalies in the corresponding volume, which in turn can help you identify form bots and remove them from your distribution lists.
Step 2: Reviewing processes in contact registration and bounce management
Once you've scrubbed a list, it will inevitably start getting "dirty" again – unless you take action. This is why effective list cleaning starts with the way you register contacts. Since you obviously only want to take on valid e-mail addresses, it helps to incorporate validation logic into contact, order, and registration forms. This makes it possible to detect invalid addresses and other incorrect input in real time (when employees enter the information they have gathered from consenting users offline, for instance). Such validation checks can also be configured to ask potential contacts to enter an actively used address when they try to provide a disposable account.
Meanwhile, the sources you get your data from are worth a closer look. In our experience, contacts you generate yourself lead to fewer deliverability problems than lists you rent or buy. You should focus your lead generation efforts accordingly and consider every point of contact – whether it's online, offline, or at events or points of sale.
In addition, it's a good idea to review your rules on bounce handling. Addresses that result in hard bounces should be taken off your distribution lists, as should contacts that have lodged spam complaints. If you use an e-mail service provider (ESP), you can assume that it will take care of your bounce management and automatically stop sending e-mails to hard-bounce addresses and complainers. Instead of allowing your ESP to handle all the corresponding information, however, you should also keep track of it in your CRM database to avoid related problems (if you decide to switch to a different ESP, for example).
Not every company is aware of this, but it's important to remember that any organisation that uses a sending service (such as Amazon SES, Mailgun, SendGrid, or SparkPost) is required to oversee its own bounce management and avoid contacting invalid addresses multiple times. Disregarding this obligation can damage the reputation of your sending domain and eventually land you on blocklists.
Finally, companies often use sending tools besides their e-mail marketing platform – for shop transaction e-mails, event communications, or sales and service notifications, for example. The systems used to send these e-mails should therefore always be reviewed to determine whether they are receiving bounces, unsubscribes, complaints, or replies, which also need to be processed to avoid deliverability issues in the future.
Step 3: Adjusting how you manage data and sending, monitoring deliverability
You've sorted out your lists, reviewed your data sources, and gotten to the bottom of those bounces – the only thing left is the sending itself. All the systems you use for this purpose should be inspected in terms of the configurations and dimensions relevant to delivery, from delivery verification through the leading ISPs and e-mail hosts to sender authentication (SPF, DKIM, DMARC), including domain alignment, mail server configuration, IP reputation, and include/exclude listing.
You can then establish data update processes that report important information on hard bounces, unsubscribes, and spam complaints back to your CRM system or customer database, where they can be taken into account in selecting recipients for future campaigns. In addition, evaluating engagement indicators such as clicks and conversions on a regular basis will enable you to take targeted action against inactivity and churn in a timely manner.
In managing the actual sending process, we recommend having separate processes for reaching out to active and inactive contacts. The latter should be removed from your lists for regular e-mail communications. Alternatively, you can include only a certain percentage of your inactive contacts in your regular distribution. To limit the potential damage, you should keep a close eye on reactivation campaigns in particular to make sure you can stop sending e-mails in an emergency. While inactive contacts do represent potential new business, you should keep in mind just how much long-term harm a campaign like this can do to your sender reputation – and how many of your future e-mails might land in their recipients' spam folders as a result.
If you want to avoid problems in this area, it might be worth investing in a monitoring tool that will continuously track your delivery rates and enable you respond promptly to related issues.
Image: margie / photocase.de