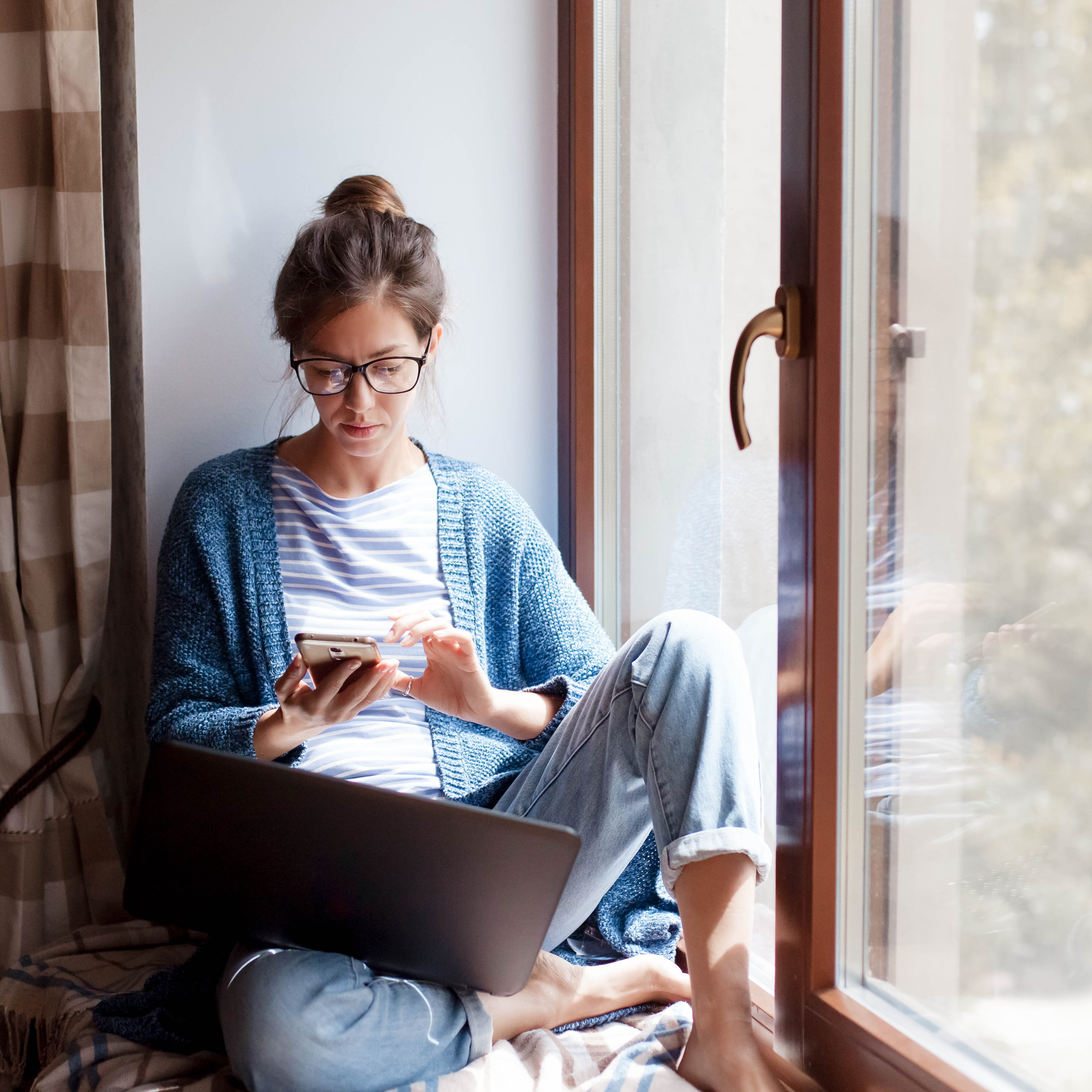 Remote working during the COVID-19 crisis: a review of online meeting tools.
9. April 2020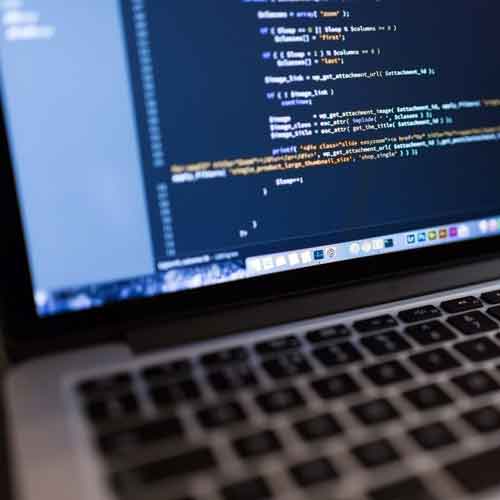 Executing complex projects in Salesforce Marketing Cloud with SSJS
10. July 2020
No events, no activities in the field.
How can your sales team still win new business?
Effective B2B lead generation in the coronavirus crisis
Trade shows have been cancelled, conferences postponed, and stores shuttered. The coronavirus pandemic quickly mutated into a profound economic crisis. There is no doubt that supply and demand in many B2B markets have collapsed. In many industries, the normal sales activities have come to a grinding halt.
Businesses accustomed to winning the majority of new customers and orders by exhibiting at trade shows, exhibitions and conferences are facing a double whammy: first, their heavy upfront investments in these events have largely evaporated with no return; second, there are no leads or opportunities for their follow-up activities. So how do they overcome this two-fold blow?
How do you win new customers during the lockdown?
Despite all the indisputable trouble and turmoil, one thing should not be overlooked: ample supply and demand still remain in many B2B industries – it is simply that there are currently obstacles to bringing the two together. In particular, most of the physical marketplaces have been shut down:
Dealer and manufacturer offices and retail stores/branches that would otherwise be visited in person by B2B customers are closed.
Customer events, specialist conferences, trade fairs, and roadshows have been cancelled or postponed for many months.
Customer/site visits on the part of sales professionals are off the table. The field sales reps have by necessity turned into inside sales staff, employing maximum social distancing for "front-line encounters".
As a result, the main mechanisms for generating B2B leads and making initial customer contact are no longer operating.
However, there is one platform still open for matching supply to demand, and for winning new customers: the web! And it can be put to good use by those on the supply side of the equation in a position to continue production and delivery. And they stand to benefit from the fact that, on the demand side, there are not just spending freezes – there are also companies out there with an undiminished or growing hunger to spend, and budgets to match. With a lack of "analogue" channels, the selection and decision-making processes associated with making purchases have shifted (even more than before) to the digital space – or more specifically, to vendors' websites. Against this background, success in the time of Covid-19 requires sales teams to fully and accurately understand existing demand on the basis of website visitors, and to address them accordingly. Counter-cyclical sales tactics need to founded and focused on B2B website visitor analytics.
Your B2B website as your key presentation platform – what Google Analytics and Co. cannot give you
Even without an online store up and running, the B2B company website is the premier platform for showcasing products and services. And it is ideal for generating leads. But there is a problem for sales professionals. In physical stores and at events, it is immediately apparent who is interested – you meet them face to face, after all. You do not have the same transparency on the Internet. Website visitors are incognito and are accustomed to remaining anonymous for an extended period, right up until the moment where they make a positive decision. Consequently, only a fraction of the decision-makers interested in a particular product or service reveal their identity – by contacting you via phone, e-mail or online form – after visiting a website. Most remain unknown and leave without actively engaging. But there is huge untapped sales potential in this silent majority.
Tools that monitor and measure the flows of nameless digital visitors, such as Google Analytics, are unable to generate valid leads from the mass of unknown website users. To turn invisible potential customers into visible leads requires a different kind of software: tools that can identify your website visitors.
Recognize business visitors to your website and leverage sales opportunities – without cookies and in line with GDPR
For a few years now, specialist tracking tools have been available that empower B2B companies to systematically identify sales-relevant visitors to their websites – in compliance with GDPR requirements. They can increase potential leads from website traffic by as much as 90 percent.
You can see how the identification of website visitors can be integrated into your B2B marketing system typology here: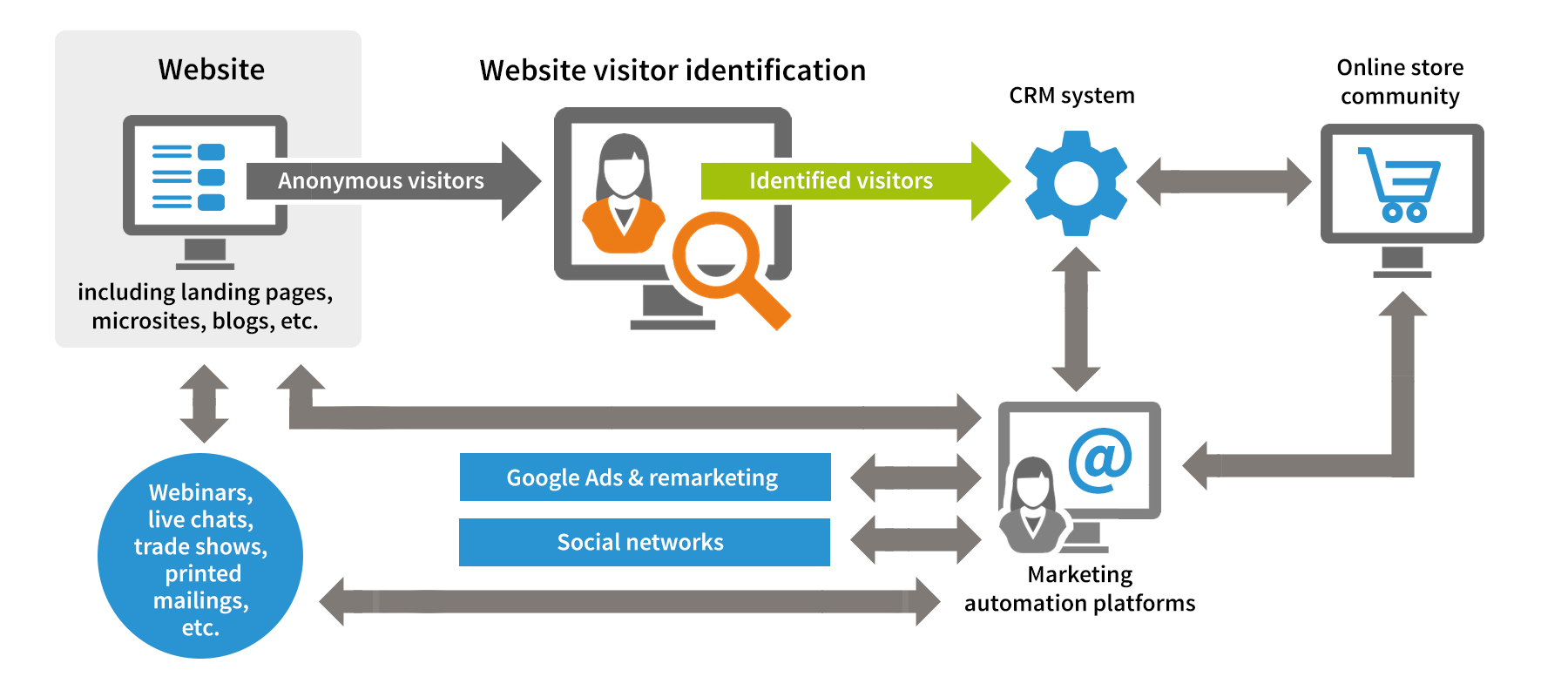 The tracking tools enable you to turn anonymous website visitors into identifiable companies that can then be integrated into your CRM system – where they can be qualified by your sales team.
This is a rich source of additional B2B leads that is immediately available – and as such, it is invaluable in this corona crisis because it ticks all the tactical boxes that apply at this difficult time:
Rapid implementation: The identification process can be put into operation within just a few days. It immediately and directly addresses the current lack of new business opportunities; your sales professionals are able to immediately qualify prospects that were previously invisible.
Minimum risk: You can test-drive this source of information as the basis for new business with very little risk: the vendors of these tracking tools offer two or four-week trial periods.
Low cost: Implementation requires almost no up-front investment. The use of a visitor identification tool generates only moderate monthly costs that are quickly paid for by immediate returns.
Our empirical software comparison takes a look at three popular tools.
SalesViewer is our recommended solution for identifying companies and analyzing website traffic on account of its very good recognition rate and quality.
Many businesses are connected to the Internet via static IP addresses, allowing website trackers such as SalesViewer to identify the company employing the people interested in your products and services. And even now, when many employees are working from home, most log on via the corporate VPN. Accordingly, the IP addresses identified still often reveal the organization for which they work, despite their remote location.
Is it allowed? Compliance with privacy and legal requirements, from tracking to cold contacting
The recognition of businesses that visit your corporate website is in line with data protection standards as long as the only output is legal persons (legal entities) with their full name and details, such as physical/postal address and telephone number. The provisions of the GDPR are chiefly aimed at shielding private individuals (natural persons), not legal entities. Well-designed solutions understand and observe this distinction. It is also worth noting that the tracking function uses no cookies whatsoever – a fact especially relevant in light of the latest strict ruling on cookie consent requirements passed by the European Court of Justice (the Planet49 ruling).
Big opportunities for sales – success factors
In the time of Covid-19, a platform for identifying website visitors can supply all sales teams in urgent need of fresh leads and inquiries with concrete, actionable information. The impact this low-cost source of leads has on your business success will depend on a number of factors:
Website lead recognition tools only recognize organizations, not individual employees – and that is a good thing, ensuring GDPR compliance. The right contacts, i.e. the buying center, still need to be pinpointed by trawling business networks such as LinkedIn or XING, or by telephone or online research.
Early recognition of and communication with the target enterprise makes it possible to positively influence the selection and decision-making process far earlier than competitors. That increases the chance of sealing a deal.
Even if production and distribution processes are disrupted or delayed during the corona crisis, it is important to take a long-term view and to fill the sales pipeline with leads and opportunities.
To secure success, it is vital that the sales department is given in-depth training in this form of customer acquisition: the initial contact must be legally sound (contact for marketing/sales purposes often requires an opt-in) and you need to avoid the prospect rejecting your approach out-of-hand, or potentially feeling they have been "caught out" or spied upon.

A profound understanding of effective, tried-and-trusted approaches is part of our core skillset. Are you looking for expert advice? – You are welcome to contact us.

The number of sales-relevant visitors to your website has a direct impact on your lead recognition success rate.
We therefore recommend the targeted expansion of inbound marketing drivers that increase the appeal of your website as a platform for information and interaction for purchasing decisions, for example by:

Intensifying e-mail marketing to proactively draw the attention of customers and prospects to new products and services
Directly contacting website visitors receptive to dialogue via live chat
Organizing live webinars
Developing interactive customer and prospect communities
Establishing a company blog for experts, comprehensively addressing relevant issues and fields
Increasing SEO activities, especially with regard to longtail keyword searches, which are growing in importance
Expanding online and search engine advertising, e.g. Google Ads
Naturally, for your sales people to make the most of the potential offered by your website leads during the corona pandemic, and to successfully implement corresponding strategies, they must be empowered to perform the entire sales process from home via digital channels. In this context, video and web-conferencing play a pivotal role. We have tested and compared seven leading tools for you.