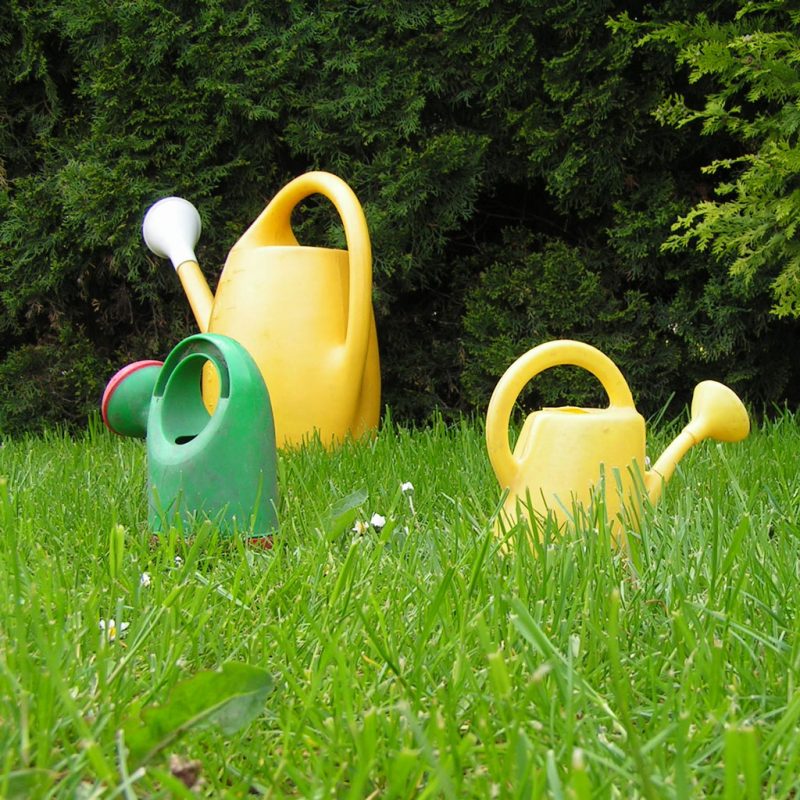 Study on Email Marketing in E-Commerce 2019
10. October 2019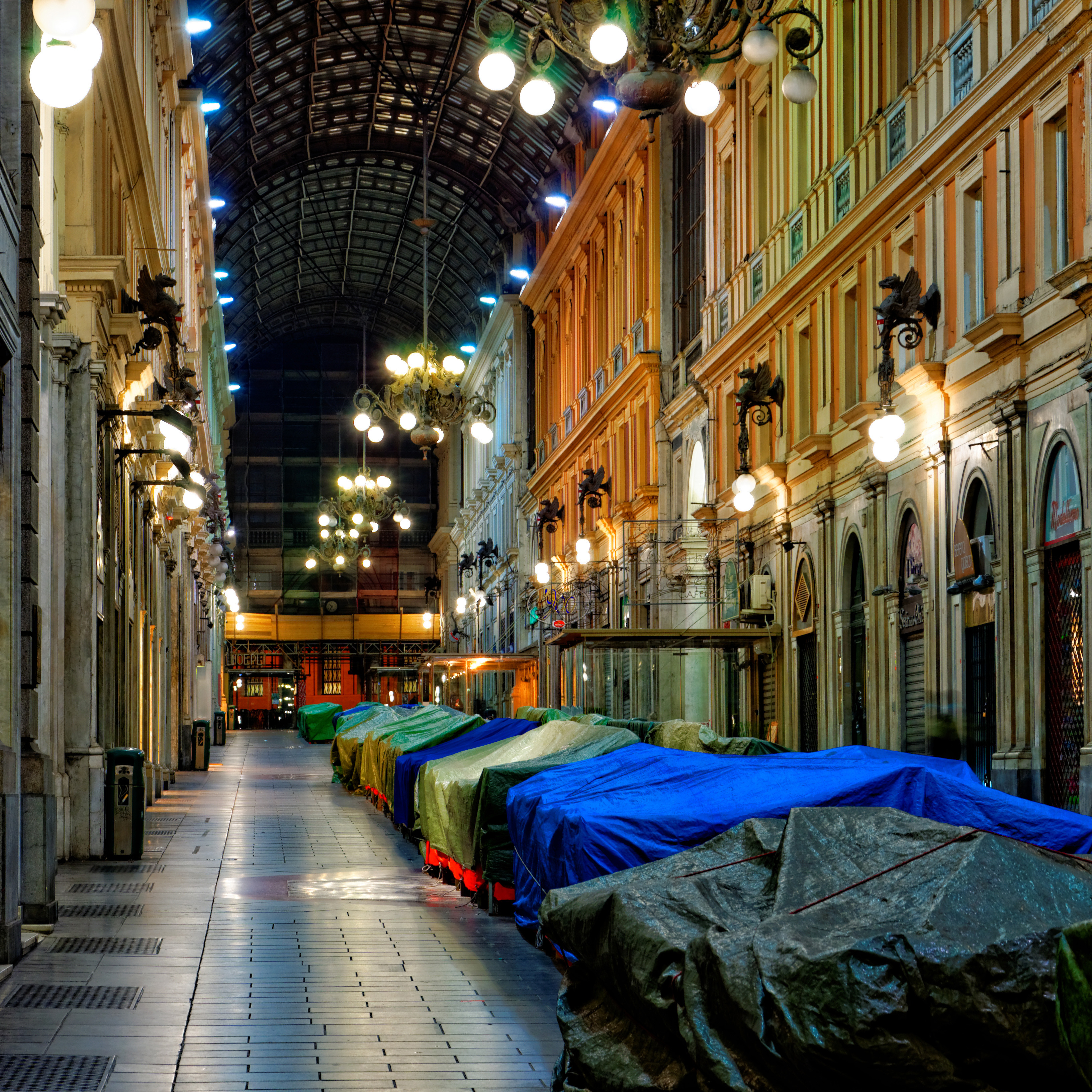 No events, no activities in the field. How can your sales team still win new business?
22. April 2020
Web meetings and conference calls in the time of coronavirus: what you need to know
A comparative test of seven cloud-based web conference services
The coronavirus pandemic has put significant constraints on personal and professional interaction. Due to the COVID-19 precautions and the need for social distancing, many people are now working from home. Plain-vanilla telephone calls are often a poor replacement for important on-site meetings and face-to-face communications between employees, partners, customers and service providers. Companies are therefore being forced to find quick and simple ways of enabling audio and video conference calls, and web meetings.
At Publicare, we began holding online meetings with clients, suppliers and among our own geographically dispersed teams back in 2003 and we have been watching developments in the webconferencing software market closely. The following is a summary of our recommendations for all organizations looking for a rapid, practical solution for remote collaboration and communication.
There are dozens of tools available on the market – which does not make it easy to make a choice. At last count, our comparison platform presents guidance on 22 vendors. In an era of lockdowns, social isolation and mass telecommuting, there is not enough time for a fully comprehensive benchmarking study. For that reason, this guide describes the key criteria that your future web meeting package should fulfill, and provides an overview of the seven providers who we feel best meet these requirements.
What features does a video meeting platform need when almost everyone is working from home?
Support for video and audio conferences (conference calls) via computer with local (national) telephone numbers in major industrial countries for audio dial-in, screen sharing and chat messaging
Meeting participation via a native application for Windows, MacOS, Android, iOS and iPadOS (installation and execution without the need for admin rights) or browser-based via a WebRTC-capable browser, such as Chrome
Ability to hand over host role to other attendees so they can share content on their screen
Delegation of control over one's own mouse and keyboard to other attendees
Drawing tools to mark or visualize content on the delegated screen
Optional password protection for meeting entry
Personalized meeting room with unique URL and defined meeting room ID
Recordings of meetings and ability to share recordings
Integration into Microsoft Outlook (Office 365)
Widespread distribution – this increases the likelihood that external participants have already used the apps and are familiar with the tool's user interface
A globally distributed cloud-based server infrastructure that ensures online meetings can take place without interruption and in high quality despite the current extreme volume of Internet traffic
How much additional workload will there be on your IT?
All the solutions presented here are cloud-based and are therefore not installed or run on your own servers. They can be set up and used without the need for expert IT support, easing the workload on your IT professionals – who have enough on their hands right now. Organizations with strict audit processes, and concerns about the use of external cloud solutions should, in light of the current urgent need to act, perhaps consider whether it might make sense to temporarily relax their attitude.
What standards of data protection do you apply to online communications?
It is our opinion that all software solutions presented here can be deployed in compliance with German data protection requirements (in particular the GDPR). This opinion is based on the available terms and conditions, and data-processing agreements; it does not constitute legal advice, as we are not authorized to provide this. For organizations that prefer to have a provider headquartered in Germany, Blizz from TeamViewer, Mikogo, Fastviewer (also marketed as OpenScape Web Collaboration from Unify) and Circuit may be of interest.
What are your concrete needs in terms of web meetings?
What exactly do you need the solution for? Do you wish to hold internal meetings with multiple participants? Do you wish to videoconference with external service providers, customers or prospects? Or a mixture of both? If you need specific features, you should take a good look at the available functionality of each tool before subscribing to one. In all instances, we would recommend the use of a product that supports video calls. Because in times of extended confinement to our homes and social distancing, it is good to have some (virtual) face time with colleagues and partners.
Is your in-house collaboration platform sufficient for video conferences?
If you are sure that you will only be holding internal meetings between two or just a handful of participants, then it may be worth considering traditional collaboration tools. Slack is a prime example. These types of tools allow all team members to see who is currently available, and can contact them by messaging, audio or video call. It is also possible to easily and quickly switch between video, audio and screen sharing. However, the moment you wish to invite a larger group or external attendees to your virtual meeting, tools like Slack show their limitations. In this instance, you are best advised to choose a full-fledged online meeting solution.
Our list of selected online meeting tools in the time of coronavirus
| | | |
| --- | --- | --- |
| Provider | Package | Price per month/user |
| BlueJeans | Me | €14.80 |
| Cisco Webex | Starter | €12.80 |
| Google Hangouts Meet | Basic | €4.68 |
| LogMeIn GoToMeeting | Professional | €12.50 |
| Microsoft Teams | Business Premium | €12.60 |
| TeamViewer Blizz | Crew | €19.00 |
| Zoom | Pro | €13.99 |
Overview of web meeting providers – our opinion
Is one of the more recent providers of online conferencing; clearly structured, up-to-date interface
Has seen rapid growth in recent years, but not yet widely used in Europe
Offers good audio quality
Very clear, eye-catching control buttons for screen sharing
One unique feature is the whiteboard that anyone can activate to visually support spoken remarks
A somewhat confusing detail: if the whiteboard is suddenly used by someone other than the host, this automatically terminates the shared view of the host's screen
Very widespread among large and mid-size companies; the global leader by market share in the 2000s. "Let's set up a Webex": at many organizations, the Cisco platform was a byword for online meetings
In our experience, functions are not as reliable as is the case with Zoom or GoToMeeting
In our tests, video via external webcams was at times faulty, depending on the model and operating system
In light of current time pressures and the need for urgency, the fact that new accounts cannot be opened via an automated process but instead have to be manually approved by Cisco is a problem – and can mean significant delays in the current climate
Can only be activated as part of the GSuite package, i.e. including Google's office programs
If you already use GSuite then you pay no additional fees for Google Hangouts Meet
On desktop PCs and laptops that have the traditional Windows, MacOS or Linux operating systems, it can only be used in Chrome (or in Internet Explorer with the help of a support plug-in)
Tight integration with Gmail, Google Calendar and other GSuite tools
If you currently do not use GSuite then set-up is time-consuming, and not possible without expert IT support as, for example, your organization's domain needs to be verified
Launched back in 2004 as a spin-off product of GoToMyPC remote desktop software – a real veteran but has been continuously evolved and remains up-to-date
Has had a new look-and-feel since fall 2019, with new features such as voice commands and data-saving commuter mode
At Publicare, we have been using GoToMeeting ourselves for many years, and our experience has been very positive
Reliable SaaS infrastructure and very good compression algorithms
Dynamic adjustment of resolution and compression rate for video and screen transmission in line with each participant's Internet bandwidth
Successor to Skype for Business (a re-branded version of Microsoft Lync, i.e. the technical platform is not the same as for the consumer product Skype)
If you have an Office 365 subscription, you already have Microsoft Teams! If you have not already done so, get your IT department to activate it
But by the same token, if you do not have an Office 365 subscription, then setting it up can be time-consuming and complicated if the ultimate goal is (initially) only to install Teams
If you wish to allow participants to dial in by phone then you will need a paid-for add-on
For educational institutions and consumers, the tool is free of charge during the coronavirus crisis
TeamViewer has made this vendor, based in Göppingen, Germany, the world market leader for remote support platforms
Supports up to 25 concurrent participants and enables recordings of web meetings
The smaller packages are available for surprisingly low prices, but with limited functionality
In our tests, there were delays with video transmission and the image often froze
Attractive and intuitive interface
Participants can use arrows to point at elements on the shared screen
A comparatively young platform, launched considerably later than WebEx and GoToMeeting
As an SaaS platform for video meetings probably now as widespread as WebEx and GoToMeeting
A pioneer in the provision of a web conferencing solution that can be integrated into conventional H.323 and SIP-based video conferencing solutions
With other solutions, the webcam and microphone are initially off/muted when a participant enters a meeting room. With Zoom, the default setting is for them to be switched on – and they have to be actively switched off if the attendee does not, for example, want their image to be shown
Despite high system load, video, audio and screen transmissions were of excellent quality during our tests
A matter of money: concurrent users vs. named users
In light of the COVID-19 crisis, many companies feel they need to rein in their spending. With costs in mind, it is worth noting that you do not need to buy a license for every meeting participant – just for those employees who set up and host the web conferences. For invited attendees, both internal and external, there is no need for a license or customer account – and participation is therefore free.
However, all the vendors presented here provide licenses for named users only. That means that every team member who wishes to organize/host a meeting will require one of their own. This can quickly cause costs to escalate.
At this point, it is worth considering how physical meetings are organized. If 100 people work on an office floor, then you do not need 100 conference rooms – at most five to ten. Not everyone who wants to arrange a meeting needs their own dedicated room. They reserve a slot in one of the existing shared meeting rooms, and invite the attendees to go to that location. As a result, a large number of hosts can share a single conference room as long as they do not require it at the same time.
Unfortunately, license agreements do not reflect this cost-efficient space-sharing model. In other words, it is technically feasible for multiple meeting organizers to share one and the same online meeting room with the same URL and meeting ID – as long as there is only ever one host logged in at any given time, and that host uses the room for a web meeting he/she has scheduled (which can be ensured by reserving the corresponding resources in the team calendar). Technically, however, this is not provided for in the vendor's terms and conditions, so attempting to save money in this way would be something of a grey area.
What's more, in the current situation, all online meeting service providers are experiencing a surge in demand. It is therefore important to have a scalable server infrastructure with a good backbone and responsive 24/7 support – and that comes with a price tag. We would recommend that you do not necessarily opt for the lowest-cost solution. In our opinion, it is preferable to choose vendors such as LogMeIn, GoToMeeting or Zoom that enjoy widespread use and have a clear focus on technology in order to avoid constraints on online meetings.
You have made your choice – now what?
Once you have made your choice, we recommend you take the following three steps:
Take advantage of the free trial which all vendors offer for a period of between 7 to 30 days.
After the trial period, buy a monthly subscription – if available. This is typically 10 to 20 percent more expensive than an annual subscription but you remain more flexible – for example, if you find the solution not really to your liking after extended use (or, after the COVID-19 pandemic has subsided, you no longer wish to use your virtual meeting rooms).
If, after two to three months, you are sure that you wish to use your chosen solution long-term, and you know how many licenses you need in practice, then switch to a more cost-effective annual contract.