Marketing Cloud Health Check
Unlock the full potential of Salesforce Marketing Cloud
Put your Salesforce Marketing Cloud setup to the test – with Publicare's Salesforce Marketing Cloud Health Check !
Been using the marketing cloud for some time and feel like you're at a dead end when implementing your applications?
Confronted with duplicates and data fragmentation?
Seeing signs of a deterioration in the deliverability of your emails or the KPIs? Is the display optimization of your e-mails turning into a long and expensive process?
In our day to day work, we gain the impression time and again that customers of Salesforce Marketing Cloud perceive their expectations and requirements as only partially fulfilled. In most cases, however, this is not due to the marketing cloud itself but to the means by which it is implemented.
Because as extensive the marketing cloud's solutions are, as stringent the requirements for a setup to match the system and application.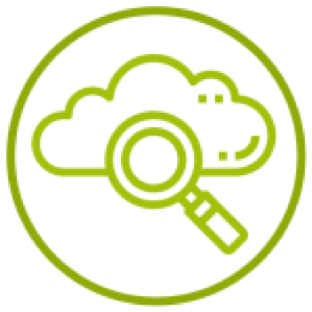 Profit from our expertise
In Publicare's Salesforce Marketing Cloud Health Check
our Salesforce certified consultants analyze how you implement your Salesforce Marketing Cloud instance.
We examine both the technical aspects of the setup and the performance of the implemented data and communication processes – always bearing your individual objectives and requirements in mind.
You receive a comprehensive status report that presents the results of the account check in a concise way and visualizes evaluations based on a tri-phase traffic light model. This report serves as a basis for developing strategies to optimize the account setup and connected processes.
What the health check covers:
Publicare's Salesforce Marketing Cloud Health Check delivers a comprehensive, easy-to-understand status report on your Salesforce Marketing Cloud implementation – whether for a single account or a multi-business unit environment.
We examine and evaluate the areas listed below and, wherever appropriate, make recommendations for development and improvement according to their importance.
1. Account setup/ basic settings
General account settings
Send management settings
IP reputation and blacklistings
Sender authentication
Mail server configuration
ISP delivery control
SpamAssassin spam filter test
3. Content Builder Email Template
Technical implementation
Usability
Presentation check
Base settings
Use of goals and exit criteria
Journey buildup in terms of performance and maintainability
Use of optimization potentials
5. Data models and processes
Key management
Structure of the data model
Data processes and data exchange with third systems
Implementing the log-on and log-off processes
Bounce management
Implementing data information and deletion processes
How far have you come with your Salesforce Marketing Cloud setup – and how can you get more out of it?
With Publicare's Salesforce Marketing Cloud Health Check we not only provide you with compact information on how to enhance your setup and processes. Our certified Salesforce Marketing Cloud consultants give you comprehensive documentation showing how far you have come with your account implementation and the journeys you have to build. We start with a workshop that focuses on your requirements and goals and then continue with an analysis of the status of your current implementation. Based on this, we work out individual recommendations for development potentials and options for action. We help you to discover where potential for optimization lies and which steps are worth taking next. In this way, we create a basis for you to achieve your marketing and communication goals and help generate your targeted return on investment.
Our health checks are backed by:
25 years of experience in trends and technologies in multichannel marketing.
Certified Salesforce Marketing Cloud consultants with years of experience in B2C and B2B cross-channel marketing
Extensive practical experience from numerous marketing cloud projects – both standalone and multi-cloud
Contact us for your Salesforce Marketing Cloud Health Check
Would you like more information? Just send us a message via this contact form to book a non-binding discovery call.
If you use this form to contact Publicare we will use your data solely for the processing of the conversation between us and inform you about our products and services. As part of the despatch process, your consent for the processing of your data for this purpose will be obtained. This process will not involve any sharing of your data with third parties.