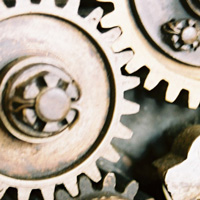 Campaign2Event
27. June 2013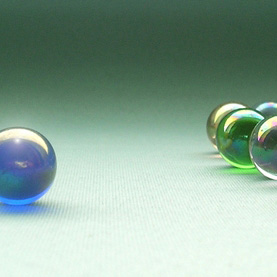 Lead qualification without the roadblocks
1. July 2013
You can never have too many strong partners: our latest is Apteco.
Every day, we at Publicare ask ourselves the same fundamental question: what do our customers need for sustained success in online and email marketing? We are always on the look-out for powerful and innovative solutions to the challenges they face today – and tomorrow. So we are delighted to announce a new partnership with Apteco. The Apteco FastStats software offers a robust and functionally rich high-end solution for the integrated analysis of extensive behavioural data sets, including profile and transaction data of all kinds.
Apteco FastStats enables the rapid, reliable, flexible and multi-dimensional analysis of big marketing data – in real time. We have integrated FastStats into ELF:platform, the brand-new lead funnel optimisation solution developed by Publicare. ELF:platform provides an interface for processing granular distribution, response and behaviour data supplied by emarsys Marketing Platform.
Big data – deep insight
So what's the customer benefit? For one thing, lead nurturing is no longer restricted to proactive responses alone – such as completing a form or registering for an event. Secondly demand analyses no longer need to be based solely on profile attributes such as city of residence or the job title/position of the marketing contact. Our customers can now qualify leads using various implicit interest indicators – including clicks, length of stay on websites, email forwarding and shares on social media. And they can analyse demand on the basis of actual interaction and transaction behaviour.
Big data? No problem. Thanks to the flexible, multi-dimensional grouping and aggregation functions offered by ELF:platform, it's easy to extract actionable knowledge from the full range of available data. Armed with that knowledge, you will be able to tailor your marketing strategies more effectively than ever before.
With every email campaign, we can provide our customers with ever greater insight into the preferences and behaviours of their end-customers and prospects – insight that's made-to-measure and closely aligned with relevant marketing and sales objectives:
Market analysis support: discover the really hot topics for your target group.
Effective cross- and upselling: search specifically for response patterns that indicate that a customer is interested in a specific product or related product, and use that information to determine cross- and upselling potential.
Segment-specific, cross-media campaign planning: email, flyer, text message or phone call? Find out more about your contacts' media usage habits and interests – and supply prospects with the right content and offers at the right time and via the right channel.
Sales intelligence: qualify high-potential leads to close even more deals.
All this explains why we look forward to a long and fruitful partnership with Apteco. We're convinced it will benefit our customers in a host of exciting ways.