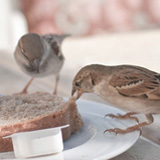 You can never have too many strong partners: our latest is Apteco.
1. July 2013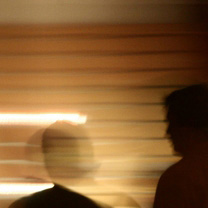 A goodbye at the store, a hello in your inbox
3. July 2013
Lead qualification without the roadblocks
When today's users go online to look for information, they are confronted by countless forms that exist for a variety of purposes. They have one thing in common, though: they are roadblocks to communication that not everyone will tolerate. If forms are leading to excessive bounce rates, organisations often start asking how they can improve their forms to minimise hindrances to visitors. Pre-fill the forms? Redesign the submit button, perhaps? They're missing the point. What they should do is ask far more basic questions about the use of forms, especially in lead nurturing. Are the forms really necessary, or could there be a more elegant solution? Instead of making the roadblocks smaller, why not simply get rid of them?
Which of your website visitors don't need to complete a form?
It's not always possible to eliminate web forms. When users are online anonymously, forms are the only way to identify them – to match them to somebody in your data records or register them as a completely new contact. Forms are also unavoidable whenever users must explicitly agree to something – e.g. when registering for an event. And now the good news: as a tool for lead nurturing of existing contacts, forms are often unnecessary:
Is the contact already in the customer database? If so, the organisation already has the most important personal details.
If key information on a contact is missing, an organisation can discover more through telemarketing campaigns.
If B2B marketing needs additional company information, contact data can be dynamically enriched via queries to business information providers such as Dun & Bradstreet.
In general, the use of BANT (Budget, Authority, Need, Timeframe) questions in forms is of dubious value. Many users view them as too intrusive and do not answer them truthfully. (see bridgegroupinc Blog – "Get Rid of BANT and Go to NOW!").
Which channels can do without forms?
Users can reach a company's websites, microsites or landing pages by a variety of routes. And they don't always need to undergo ID checks by filling out a form.
Email campaigns: in email-based lead nurturing campaigns, the contacts receiving the mails have already identified themselves – you have at least obtained their email addresses. If one of these contacts clicks a link in the mail, it's easy to track who it was.
Print mail: the same applies to customers or prospects who are referred to a website via a personally addressed print mail. Here, organisations can integrate personalised URLs and QR codes into the letter. That allows them to trace which contact has shown an interest in what content online.
If, in addition, cookies are generated for contacts coming via emails or print mails, those contacts can be re-identified and tracked later – even if they no longer visit the website via an email or a personalised URL. Web forms intended to identify anonymous users can be hidden on the fly from visitors with cookies.
Forms help to identify leads
For lead nurturing purposes, many organisations like to use forms to enrich the information they already have on a contact. Often, the priority is to gauge the contact's interest in particular products and offers – and to calculate lead scores on the basis of these predictors. Lead scores offer a prediction about future behaviour based on previous user behaviour: they represent a probability or likelihood that  a person will buy a given product at some point. If a prospect's lead score for a given product is high enough, it's worthwhile for Sales to contact that prospect directly.
Many lead nurturing processes on Internet and email channels rely mainly on web forms: if a contact fills out a form to access information on a particular product or product category, this contact's lead status for this product or category is upgraded in the database. Implicit interest indicators – such as clicks, reads or shares – are seldom used in determining predictors, since they are much more difficult to capture and analyse.
"Thank you for your interest – please pay by providing information."
Ultimately, it's the users who provide the value that organisations extract from web forms. And the users expect something in return. With forms that are only part of the communication process for lead nurturing purposes, the return for the user is not very great:
Forms cost time and energy: filling out a form is time-consuming and tedious. Even with prefilled forms, users have to check the accuracy of the data to prevent incorrect information from circulating on the web. At the same time, forms whose sole purpose is lead nurturing seldom create value for users. Which explains why many of them refuse to reveal anything about their budget merely to download a product brochure.
Forms force people to give up their anonymity: Both in B2C and B2B markets, unwillingness to give up one's anonymity by registering on a website can lead to high drop-off rates. Early on in the buying process, during information gathering and evaluation, providing a name and address can seem too high a price to pay for product information.
Forms force people to explicitly express an interest: Forms are an explicit expression of interest submitted to a company. Until a form appears, many users don't realise that they are sharing information with a company as they surf the web – and that realisation can make them alter their behaviour on the spot. The fear of being inundated with unwanted spam or even unsolicited phone calls deters many of them – and prompts them either to refuse to complete a form or deliberately enter false information.
Forms are boring: Imagine you're surfing the web and stumble across a really cool product. It looks good. It fits the bill perfectly. You want it. But first you'd like to take a look at the product brochure. You click the link, only to be confronted by a lengthy form. How would you react? The fact of the matter is, forms not only interrupt the communication flow as you surf. They also interrupt the conversion process that could be taking place in the user's mind right that minute. At the point where enthusiasm and anticipation are peaking, they cause frustration. The more impulsive the visitor's buying behaviour and the more it is influenced by emotion, the more disastrous the impact of a form will be. And forms often have a negative side-effect on the image of the company, brand or product concerned. Because they create a bizarre situation where potential customers have to prove that they are worthy to receive information before they have a chance to see whether that information is actually of interest to them.
The numbers speak for themselves: during a six-month period in which we studied forms integrated in one of our customers' email campaigns, we measured bounce rates of between 60 and 90 per cent. The contacts who left the sites had actually clicked on content, indicating their interest in the products advertised. But because they didn't complete the form, they were lost to the lead qualification process. For predominantly form-based lead nurturing, this means that all contacts who are interested in a product but whose interest is not strong enough to make them complete a form, will be left out of the lead qualification process.
How to make use of implicit interest indicators
Companies wishing to use implicit interest indicators for lead qualification face two main challenges:
Systematically capturing implicit interest indicators is far more complicated than capturing data from a form. When a user completes a form, the information is ready for entry in a database as structured data. But what if you want to capture all of this user's clicks, shares, reads, etc. and analyse them to gauge the user's interest? When you begin to measure implicit interest indicators, you obtain an almost infinite amount of granular data that is unwieldy to use or process.
Solution: Smart solutions for recording and analysing user response data enable organisations to classify individual user actions in one or several ways. This paves the way for multi-dimensional data analysis. If you additionally assign weights to the categories, you can take into account the intensity of the user engagement: registering for a workshop displays greater interest than clicking once on a website, for example. This makes it possible to clearly structure continuously aggregate the volumes of response data you receive. The bottom online: not only a vastly improved user experience (thanks to fewer forms), but also the identification of leads that would otherwise remain undetected.
Implicit interest indicators such as clicks, reads, length of stay, shares, etc. are not on a par with a completed form that represents the user's explicit, expressed interest.
Solution: by means of weighted categories, you can attach different degrees of importance to implicit and explicit interest in the lead nurturing process. If a new contact completes a web form to download a presentation, that action should be given a higher weighting than if an existing contact accesses the same presentation directly from an email.
Weighting
No. of response actions per user
User 1
User 2
User 3
Click an email link
2
20
5
Register for an event
20
2
Attend an event
50
1
Register for a webinar
5
2
Attend a webinar
10
2
Email read time > 1 min
1
3
5
Social media share
0,5
5
Lead score
90
43
47,5
Example showing the assignment of weightings for different types of user engagement.
Conclusion: explicit and implicit interest indicators – it's all in the mix
Web forms are an essential means of gaining new contacts online. But in the lead nurturing process that follows, you should do without forms whenever you can. There are other ways to determine and measure user engagement. Why set up roadblocks when potential customers are not (yet) willing to jump over them?
Image: mariloo/ photocase.com