Process Monitoring App: real-time error logging and classification for smooth data processing
Proactive monitoring of processes in Salesforce Marketing Cloud
Users of Salesforce Marketing Cloud know all about the powerful automation the solution allows, as well as the opportunities to build customized data processing procedures – from competitions to newsletter registrations and multichannel customer journeys. But the platform is so complex that errors in coding and data are inevitable. If those errors go unnoticed, they can have negative long-term effects: subscriber numbers stagnate, opt-ins and unsubscribes are ineffective – which, potentially, can even lead to warnings and penalties. The fact that it's often difficult to identify the type of error and its root cause is equally problematic – Salesforce Marketing Cloud has no specific tools for this purpose.
As an experienced Salesforce Partner with many challenging SFMC projects under its belt, we have created an error monitoring solution that allows you to proactively detect, identify and resolve any incorrect data or anomalies in data and communications processes: Publicare's Process Monitoring App.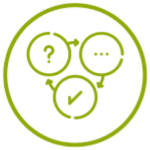 Automatic error monitoring and alerts for rapid resolution
Developers can easily identify errors when they're writing scripts. But once a project goes live, it's not monitored regularly and it's not easy for users of Salesforce Marketing Cloud to tell what is happening in the background of a process.
The Publicare Process Monitoring App detects errors as soon as they occur and keeps track of them in a dedicated data extension, where they can be viewed at any time. Furthermore, the entries are analyzed during the process itself and the corresponding "error level" – e.g.  "error", "debug" or "critical" – is logged in the data extension. This saves a lot of time for you, the user.
There is also an alert function that lets you know immediately when something goes wrong with your emails, automated procedures or data processes. Besides diagrams and the data extension, which you can access as and when you need to, you will immediately receive an email notification about more serious errors so that you can take action quickly.
Early notification, timely action
For example, if something changes at an interface or in a script in Sales Cloud, this often goes unnoticed for some time and a process can go awry without the users even realizing.
This may lead to the loss of contact data, leads and subscribers – losses that often only become apparent when marketing KPIs start to trend poorly. The Process Monitoring App by Publicare prevents this. It protects your contacts and safeguards your processes by identifying changes in interfaces early on and logging the errors.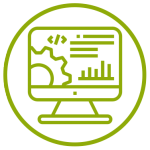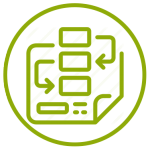 Uncovering the root cause quickly and optimizing processes
Under normal circumstances, the events leading up to an error in Salesforce Marketing Cloud are not apparent, and it's unclear how an anomaly comes to be or what the underlying reason is for a faulty process. With Publicare's error logging function, you no longer have to take the time-consuming step of reaching out to customer support. Instead, you can see for yourself what type of error it is. This allows you to decide on the course of action and take appropriate optimization measures more quickly.
Individually configured, seamlessly integrated
The Process Monitoring App is supplied as a customized solution that's tailored to your specific needs. The app can also be provided with an optional web-based reporting dashboard that summarizes any logged errors and offers an overview of the most relevant marketing KPIs. As a Salesforce Marketing Cloud app, the monitoring solution can be accessed via the menu in your SMFC account. You define which users have access to it.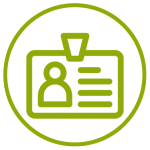 Process Monitoring with FastForward for Salesforce Marketing Cloud
Fast Forward provides tools that are modularly offered as Software-as-a-Service for Salesforce Marketing Cloud: Process Design, Deployment, Backup, GDPR Compliance and a Process Monitoring App. Select exactly the tools that help you move forward – and implement your digital communication processes on SFMC more conveniently, quickly and securely than ever before.