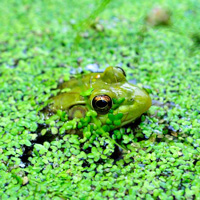 Spoofing: bad mails sent in your good name
25. March 2013
Looking out of my office window, I see the first raindrops falling. It looks like we're in for a long spell of rain. So I need to send off that email campaign fast. The following day I'm delighted to see fantastic click rates. All thanks to the wet weather.
Or was it? If you think it's not that simple, you're right. For instance, if the European Cup soccer match between England and Germany is on TV, your open rates will be at rock bottom, even in the middle of a hailstorm.
Is there such thing as an ideal sending time?
When selecting the sending time, you could take innumerable factors into consideration. But whether or not a given contact opens your email doesn't just depend on the weather or the weekday, but also on personal events such as birthdays, illnesses or vacations. And because it's practically impossible to analyze so many different factors, you need to restrict yourself to the most vital, most general ones.
What is the best weekday for sending an email?
We started our investigation by asking, if there's no such thing as an ideal sending time, how about an ideal day?
To find out, we analyzed the open rates of email campaigns of 30 different B2C companies over the last ten months. Most of these businesses send offer mails daily, enabling us to compare the rates for different weekdays.
As the graph shows, the mean open rates can certainly differ between weekdays. But no weekday can be identified as the absolute favorite. In the B2C sector, one might expect that mails sent on the weekend would obtain higher open rates. But our findings did not support this. However, if one considers the companies individually, the rates are above average on certain days. So although it's impossible to assert that a particular day is most suitable in all cases, it is possible to make such a claim for a given company.
Cars or candy? Students or pregnant women?
Each company must be analyzed separately in terms of the product identity. Which product is being advertised? Which target group will receive the message? Are there limited-period promotions involved? A weekday that has proved to be a bad day for sending emails for 90 percent of businesses may in fact be a goldmine for a different enterprise, yielding spectacular open rates.
Let's assume that we have spent weeks doing research, collected and chopped terabytes of data, and found the best email sending day. A Saturday! We can finally sit back and look forward to stunning open rates for all time. Or can we? Have we really taken all factors into consideration?
Was the soccer match responsible?
Let's look at a report from one of our customers. It shows the open and click rates for a B2C newsletter that has been almost exclusively sent on a Saturday for months. The target group and the product – a movie portal offering the latest blockbusters – are the same every time.
Although the sending day stayed the same, the newsletter's open rates varied between 39.8 and 54.2 percent, and the click rates between 3.0 and 5.4 percent. For the click rate, this amounts to a deviation from the mean of up to 32.3 percent.
At first glance, the deviant values seem to have no obvious cause. But if you know that the closing ceremony of the 2012 Summer Olympics was held on August 12, which means the weekend was in the hottest phase of the Games, you can see why the newsletter's open rate fell to just 39.8 percent. The lowest click rate coincided with soccer's European Cup.
A never-ending task
All this means that the task of determining the best email sending day is never done. You need to take a fresh look at the data every time. The behavior of your target group can change: heavy weather and major sporting events can influence the response you achieve.
As an email marketer, you need to thoroughly understand your customers and the product you are advertising – which includes all manner of effects produced by seasonal and personal events. Extensive experience in email marketing can help you determine which tests and analyses are worthwhile and will yield useful insight, and which factors you can safely ignore.